Angle Selection Thoughts from a Wicked Edge Employee
Most of the people who work at Wicked Edge like to spend time in the outdoors. As we're located in Santa Fe, New Mexico and nestled against the Southern Rockies, we've got a great play ground that's easy to get to. Kyle and I were recently talking about a camping trip he took a few weeks ago. As is often the case at Wicked Edge, talk of a camping trip led to the question of what knives did he take with him and how did he prep them for the cutting tasks he intended to use them for. Here's what he had to say.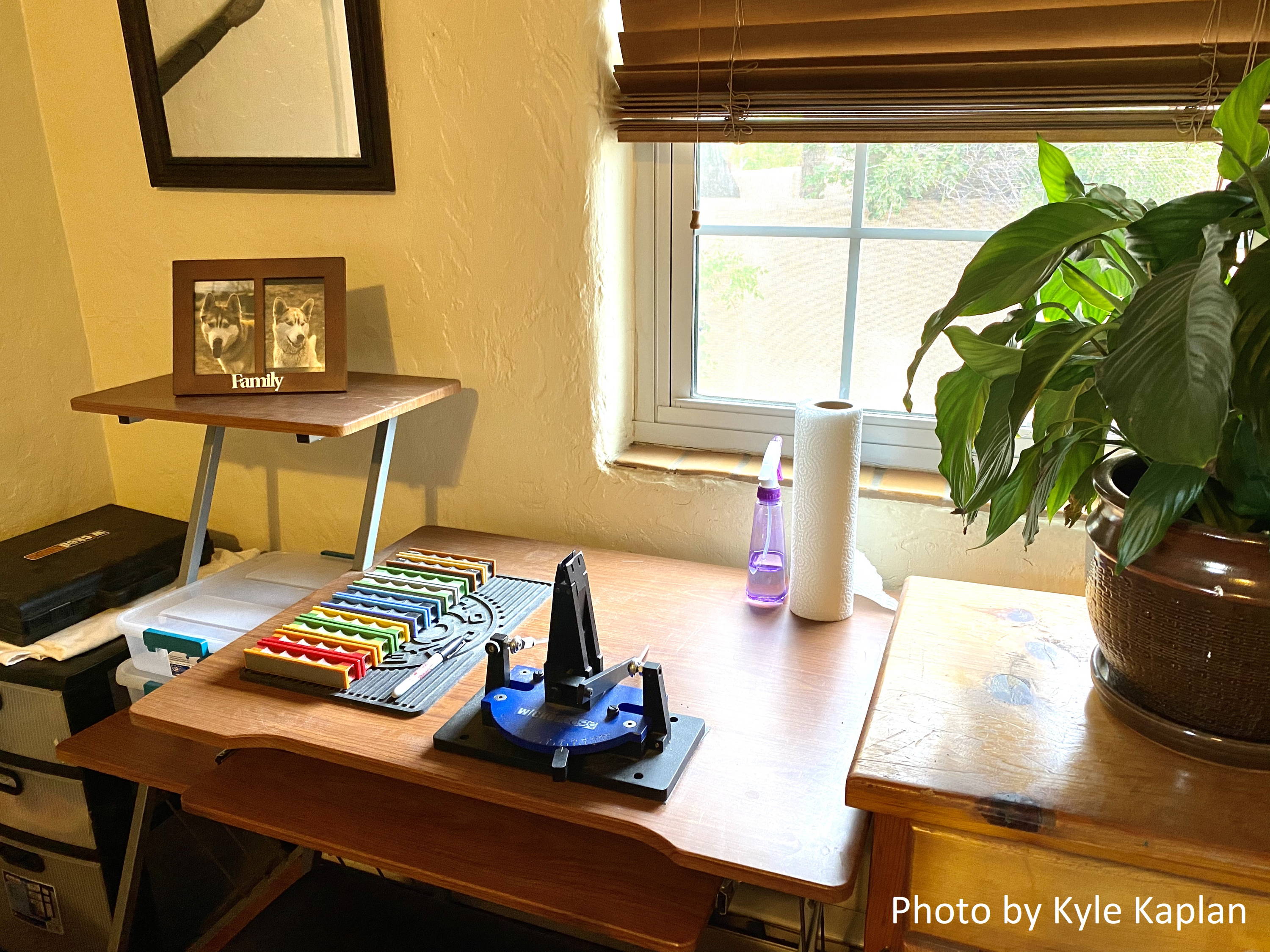 What sharpener model did you use to prepare the variety of knives that you used on this trip?
"I used a Generation 3 Pro. I had a WE120 at home and used it for many years, but I've been loving my Gen 3 since I launched my sharpening service a couple of years ago. That's the sharpener I use primarily now, and I keep a portable model Wicked Edge in my car so I can sharpen for friends, family, and customers when I'm out and about."
How did you prep your knives in terms of the angle you chose for each?
"I matched the angle on the knives. I don't like to re-profile knives because I don't like to remove the material from them and I also like to keep their factory appearances. My spartan is at 27 degrees per side, the Kramer edition Henkel was sharpened at 15 degrees per side, the benchmade is sharpened at 24 degrees per side, the Leatherman at 20 degrees per side, and the other Chef's knife was sharpened at 22 degrees per side."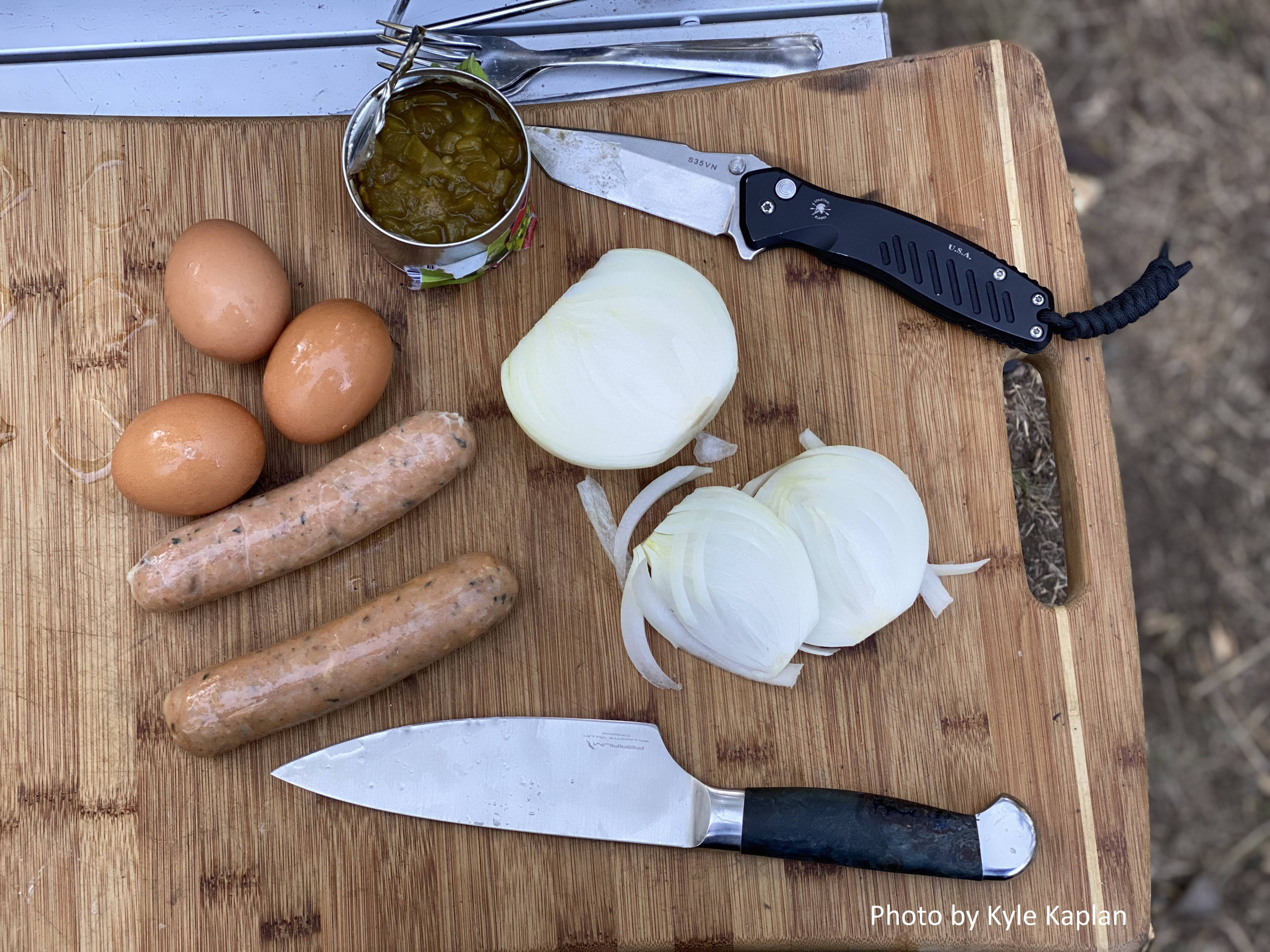 From your pictures, it looks like you did some real cooking on this trip on top of normal camp chores that use knives. What kind of finish did you put on each knife and how did they work out?
"I finished all the knives with a 1000 grit finish. That's usually how I finish the knives that I use frequently. I think a 1000 grit finish is an awesome, very diverse edge finish that's great for most applications for both pocket and kitchen knives. I'd like to mention that my diamond stones are very well broken in, so the finish I get from my 1000 grit diamond stone is a lot more refined than a brand new 1000 grit diamond stone will produce."
---
All photography used in this article is rights reserved and belongs to Kyle Kaplan.
Want to hear more from Wicked Edge? Find us on Facebook, Instagram or Youtube.